LET'S WORK TOGETHER
What we do
AR/VR DEVELOPMENT
Projects excerpt:
Meisterwerke - Ausstellungsguide

ArtMUC digital.lab
You need an app or need support for the development and extension of your programs? Through our many years of experience, we are happy to help you with the implementation. In the fields of art, fairs, exhibitions, medicine, industry, publishing houses and many more we have a great portfolio of great projects. In addition, we advise our clients and partners on publishing and refinancing through advertising, IAP or sponsors. Our development services are implemented in Germany and "revisions" are welcome, because this is the only way to achieve the best solution together with you!
An app is quickly made. That's what you think when you look at the promises of the modular systems of the large cloud providers. But what is often forgotten is the fact that an app release is time-consuming, especially if you want to serve multiple and mobile platforms.
That's why most systems today are based on a so-called "backend", which ensures that the content of an app is always centrally maintained and up to date. These backends are very often cloud services and, for example, provide an app with the texts and images it should display. Thus, one is not forced to always publish new apps just to exchange content.
Through our experience in app development, we naturally use such backends very intensively, and our poly app solution also relies on this technology. 
Accordingly, we can rightly claim that we have the necessary know-how here to support and provide any backend solutions.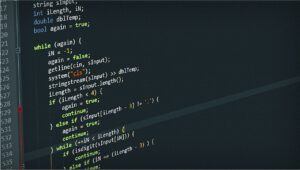 Technologies:
REST APIs

Serverless
Python
NodeJS
API Gateway(s)
NGINX
Is the cloud new territory for all of us? No way!
Are you interested in cloud and don't know how to start? Do you want to extend your existing systems or make them more efficient? We can answer this question with our broad experience from enterprise to midsize companies to startup solutions. Gladly also in the context of workshops or lighthouse projects.
Our solutions can run in the environments of the big three providers and can also be integrated into existing environments. If required, of course, also in the data center.
Minerva sees itself as a cloud-native company. We don't have servers in the basement and use the public and private cloud as leverage for this.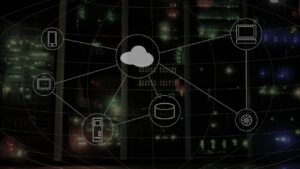 Cloud-Architecture and security:
Cloud Plattforms(Azure, AWS. SAP)
Landing Zones
Serverless-Architectures with Python/NodeJS
Container
Network-Architecture
Web-Design
Projects excerpt:
www.truegritmedia.de

www.poly-app.de
www.visual-technologies.de
This homepage
Where a product exists, an associated homepage is usually not far behind. At Minerva, we always build our homepages and product pages ourselves, and in the years we've been doing this, we've become familiar with a wide range of construction kits and technologies.
This also benefits our customers, as we can of course offer this service as well. Do you have an idea for a homepage of your product or your company? Feel free to contact us, we will be happy to support you in this area as well.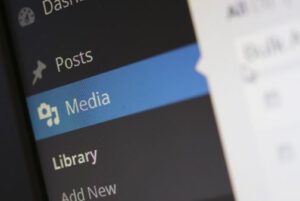 Technologies:
Wordpress

Wix
HTML/CSS
React.js
Blueprint.js
VR / AR
Projects excerpt:
PolyApp Tour

digital gallery
digital.lab
Griesbeck AR
Augmented reality and virtual reality solutions are increasingly used to provide users and customers with new experiences or to simplify work processes. These solutions can, but do not always have to be provided with their own expensive VR/AR headset. Our solutions basically run on mid-range smartphones and even switching between app, AR and VR mode is possible. If you are interested or not sure if you need such a solution. Feel free to book a free no obligation initial consultation with us here (online calendar platform).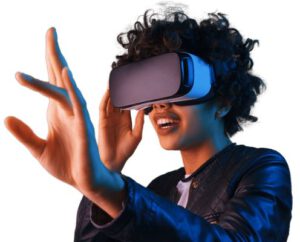 Technologies:
Poly-App / Poly-Builder

Unity3D
Unreal Engine
Gesture & Speech- regocnition
Projects:
Care box

TTM (Talk to me)
iGuide
Innovative control, accessible or simply for interaction in a virtual space. Our solutions for unrestricted control find appeal in medicine, automotive, gamification and industry. In speech recognition, spoken words are recognized and processed into commands in the respective software. Gesture recognition can use different hardware to recognize gestures near the device to be executed or gestures executed a few meters away from the device. Control by head movement, complete body position or simple hand gestures thus lead to the expected result.
No matter if you want to extend an existing solution with new control possibilities or if you are interested in a complete solution, contact us!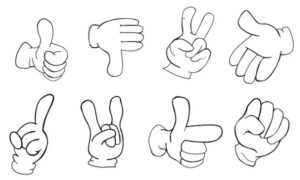 Technologies:
Gyro Sensor

Haptical Cloves
Camera deep fields
Google, Microsoft, Apple - Speech recognition software
Where would we end up if everyone just kept their knowledge to themselves? At Minerva, we are very happy to share our knowledge and are therefore also able to offer training/workshops that are suitable as an introduction to certain technologies.
We don't just focus on the market leaders in office products, but always like to consider the free products as well.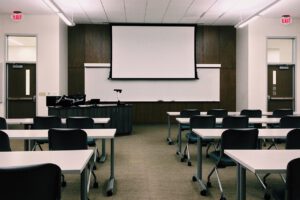 Technologies:
Office basics (word processing, spreadsheets, presentations, databases)

Macro development



New:

Public cloud technologies and providers

Infrastructure-as-Code & CI/CD

NextCloud
Hardware Prototyping
Projects Excerpt:
Poly-POS

Care-Box (in cooperation with Hans Metze GmbH & Co. KG)

SmartLabels (in cooperation with Visual Technologies GmbH)
When you are confronted with PCs, laptops and cell phones all day long, you tend to forget that there are other technologies that are also constantly getting stronger and easier to use.
This of course means the good Arduino/ARM based mini computers, which often only find their application in the hobby area.
As advocates of solutions that can serve a wide variety of platforms, we also often have to answer the question of whether this can also be used on a Raspberry Pi? And the answer is usually: Sure. 
Back in 2020, Minerva and its partners built a prototype for a box designed to help caregivers communicate. Here, the software was exactly the same as on the cell phone and transferred almost without problems to a Raspberry Pi with touch display.
As a further prototype, the Poly-POS was tested in 2023 as a presentation system for sales rooms or applications in the catering industry. Here, too, a Raspberry Pi was used. Simply connect to a display - done.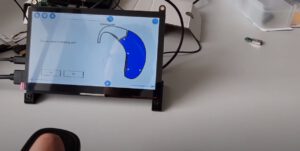 Technologies:
Raspberry Pi / Arduino

React.js
Unity3D
C++
Immerse yourself in a fascinating world of visualization and storytelling. In addition to our outstanding app design, we also offer you the opportunity to bring your visions and ideas to life in impressive videos, image films and interviews. Thanks to our close collaboration with professional media creators, be it talented 3D artists or experienced filmmakers, we can offer you a unique experience.
What sets us apart:
Creativity in perfection: our media creators are true artists in their field. They know how to transform your ideas and concepts into visual masterpieces that will captivate your audience.
Customized solutions: We know that every project is unique. That's why we customize our videos and films to match your exact app design and message. The result is a customized product that reaches your target audience.
Professional implementation: With state-of-the-art technology and an eye for detail, we turn your ideas into professional videos. The quality of our work is our top priority.
Arouse emotions: Our videos tell stories and arouse emotions. We understand the importance of storytelling and use it to make your app and brand memorable.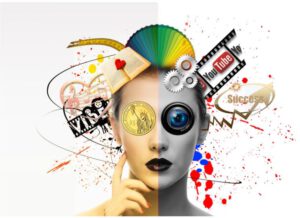 Technologies:
image films and reports
classic interviews
3D animations